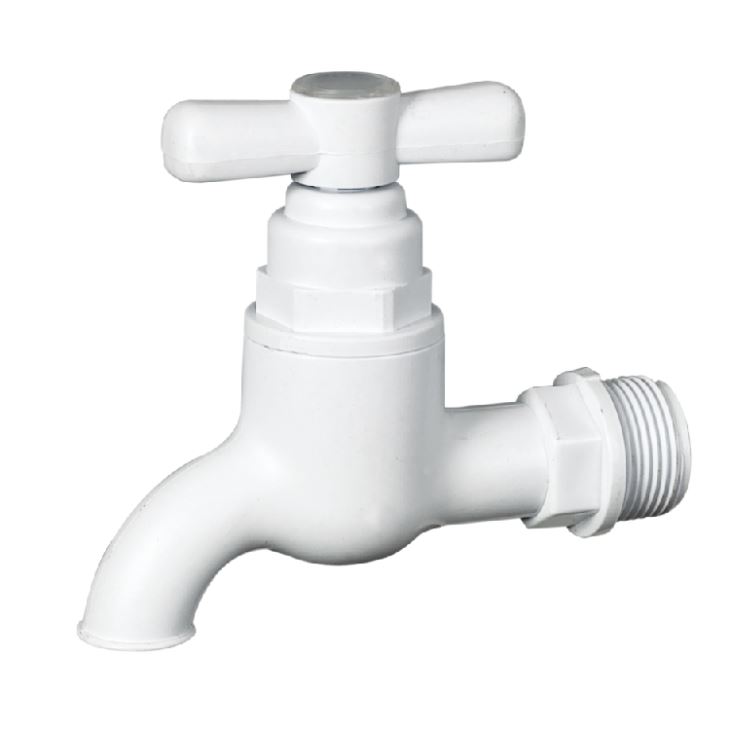 PVC Bibcock
Min Order

10

Product Unit

Boxes

Price

$ 0.3 - 0.4

Origin

China Mainland

Payment
Quick Detail
Head shape:

Other

shape:

Other

Connection method:

Other

Brand:

Yonggao

model:

UC 01

place of origin:

China (Mainland)

Types of:

Other

Process:

Casting

Material:

Other
Product Detail
ERA Valves,PVC BIBCOCK ,UBC01, PN10 (F1970), NSF-pw & UPC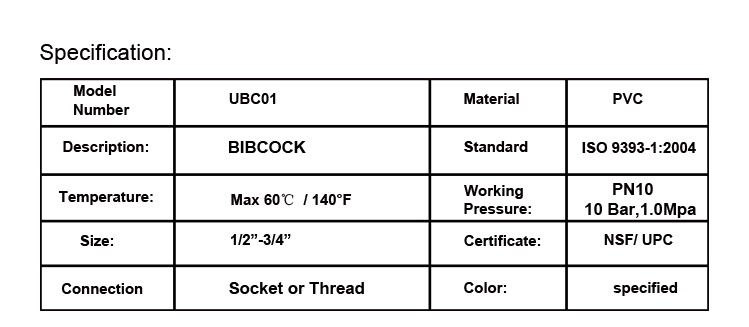 Referenced Standards:ISO 9393-1:2004.
System:

Ball valves are designed for open/close liquid flow control. Comes with both Socket and Threaded end connections.
Ball valve has dual o-ring stem design. May be installed on Sch. 40 or 80 PVC pipe.
Scope:

Our PVC ball valves are not only durably and made from a heavy duty material - but also a very affordable and economic option to your project or service need.
Please note - as temperature increases, working pressure decreases, the optimal working pressure for PVC valves is 150 psi at 73°F (22°C).
Specification:

Our true union ball valves are made from durable dark gray PVC and have an easy-to-grip red handle that turns with minimal effort.
Compact PVC ball valve is our most economic ball valve solution. Offered in socket weld and threaded (NPT)
China Taizhou

Favorites