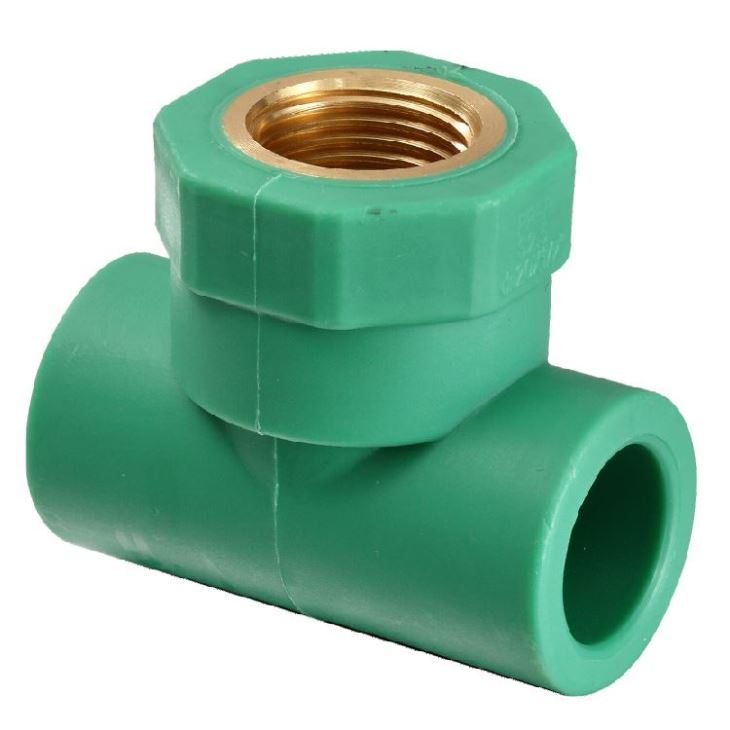 PPR Fitting Ii Female Thread Tee
Min Order

10

Product Unit

Boxes

Price

$ 0.5 - 3

Origin

China Mainland

Payment
Quick Detail
Head shape:

Other

shape:

Equal

Connection method:

Female

Brand:

Yonggao

model:

PR 029

place of origin:

China (Mainland)

Types of:

Other

Process:

Other

Material:

PP-R
Product Detail
ERA Piping Systems, PPR Pipe Fitting , II FEMALE THREAD TEE,PR029,(DIN8077/8088) , DVGW
Advanced production management system
Carry out ERP system and Lean Production Project. Achieving process data automatically set ,collected, analysed together with the accurate ,digital and automatic management of the production schedule , production statistics and equipment management.Thus promoting transformation and upgrading of our company with management and technology innovation
Specification: PPR pipe is corrosion resistant and abrasion resistant material in mining applications.

These PPR systems have a high temperature and pressure resistance and are suitable for drinking water.
Referenced Standards:DIN 8077&DIN8078 DVGW examination certificate
PPR pipe has a smooth inner surface, thus not letting any calcification to happen inside the pipe.
PPR is very economically placed in comparison to most of the alternative piping system.
System:
Smooth layer provides less resistance hence require less power to push the fluid.
PPR pipe is non-decaying and non-deforming and even frost proof due to very little heat losses from the pipe surface.
Our standard colour is green and gray however if the Qty is good we can provide customized colour also.
Good long term pressure resistance and easy processing and installation technique give cold and hot water systems made of PP-R pipes an advantage as an alternative to the traditional systems.
Scope: The integrated system is easy to use and install, fulfills the stringent requirements of the water sector and offers excellent value for money.
ERA's PPR is the ideal and above all cost-effective solution for piping installations in schools, hospitals, hotels, office blocks as well as in fields of modular construction.
PPR pipes and fittings are suitable for hot and cold water transfer in buildings, underfloor and central heating systems. They can also be used for air ducts in industry and agriculture.
We produce PPR Pipes in 3 Pressure rating i.e. PN 10, PN 16, PN 20 and size from 16mm to 160mm and standard length is 4 mtr. However, length can be customized on volume requirements.
China Taizhou

Favorites