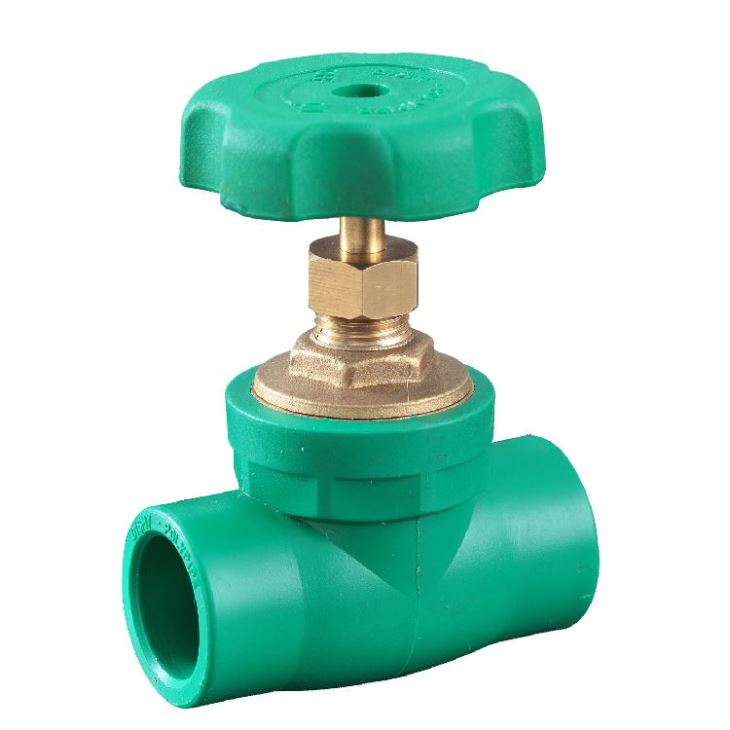 PPR Fitting Gate Valve
Min Order

5

Product Unit

Boxes

Price

$ 2.6 - 3

Origin

China Mainland

Payment
Quick Detail
Head shape:

Other

shape:

Other

Connection method:

Other

Brand:

Yonggao

model:

PRG 001

place of origin:

China (Mainland)

Types of:

Other

Process:

Casting

Material:

PP-R
Product Detail
ERA Piping Systems, PPR Pipe Fitting ,GATE VALVE,PRG001,(DIN8077/8088) , DVGW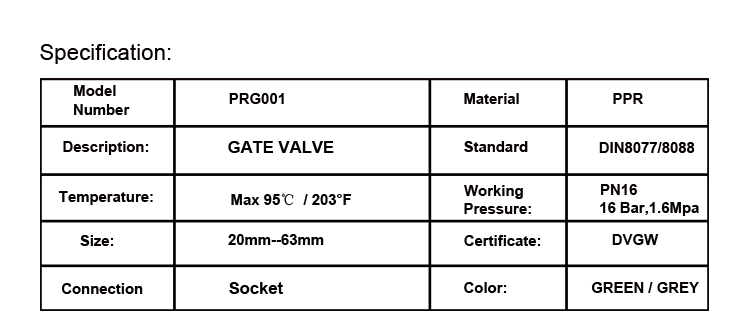 Specification: These PPR systems have a high temperature and pressure resistance and are suitable for drinking water.
PPR is light weight, easy to install, and reduces the number of fittings needed in a system because of its flexibility.
PPR pipe has a smooth inner surface, thus not letting any calcification to happen inside the pipe.
PPR pipe is available for pressure up to 20 Kg /cm² and constant service temperature up to 95º c.
ADVANTAGES
Listed Company
Research Ability
QC
Certificates
Multipul Product
Production Capacity
Market Experience
ERA Reputation
FIELDS OF APPLICATION
1.Reserve osmosis plants
2.Toxic and corrosive chemicals industry, for the flow of aggressive fluids.
3.For Industrial Gasses
4.Process Water
5.Cooling Water
6.Construction Industry for internal and external water pipelines network .
7.For Industrial Gasses
System:This raw material is recommended for the production of pressure pipes including potable water transfer lines, hot and cold water transfer lines, floor heating and also for chemical industry application.
PPR pipe is non-decaying and non-deforming and even frost proof due to very little heat losses from the pipe surface.
PPR Pressure Pipe and Fitting System
China Taizhou

Favorites