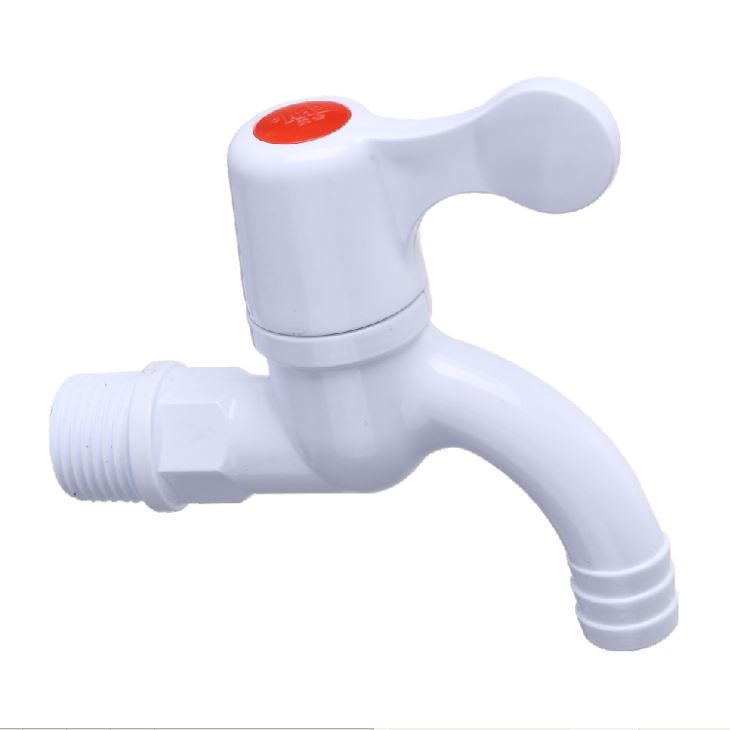 PVC Oneway Faucet Type
Min Order

5

Product Unit

Pieces

Price

$ 0.3 - 0.42

Origin

China Mainland

Payment
Quick Detail
Head shape:

Other

shape:

Other

Connection method:

Other

Brand:

Yonggao

model:

UWF02

place of origin:

China (Mainland)

Types of:

Other

Process:

Casting

Material:

Other
Product Detail
ERA Valves, PVC ONEWAY FAUCET TYPE ? , UWF03, PN10 (F1970), NSF-pw & UPC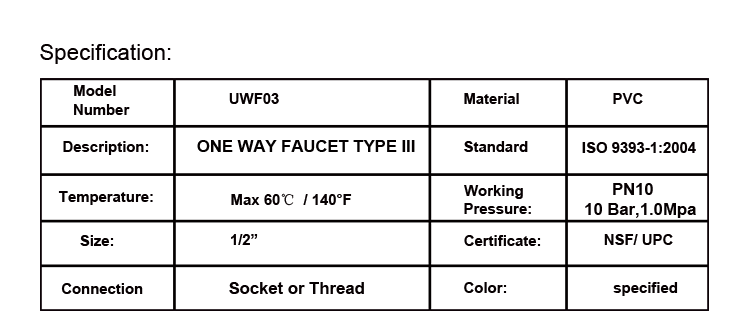 System:
A quarter-turn of the handle fully opens or closes the valve for quick shutoff.
Valves are compatible with PVC piping system.

Scope:
Please note - as temperature increases, working pressure decreases, the optimal working pressure for PVC valves is 150 psi at 73°F (22°C).
These valves are ideal for the following applications: water parks, fountains, aquariums, light-duty chemical and waste water.
Specification:
True union valves have a carrier that can be removed from the piping system when needed. This allows you to repair or replace the carrier without completely disassembling the system, saving time and money.
Our true union ball valves are made from durable dark gray PVC and have an easy-to-grip red handle that turns with minimal effort.
China Taizhou

Favorites