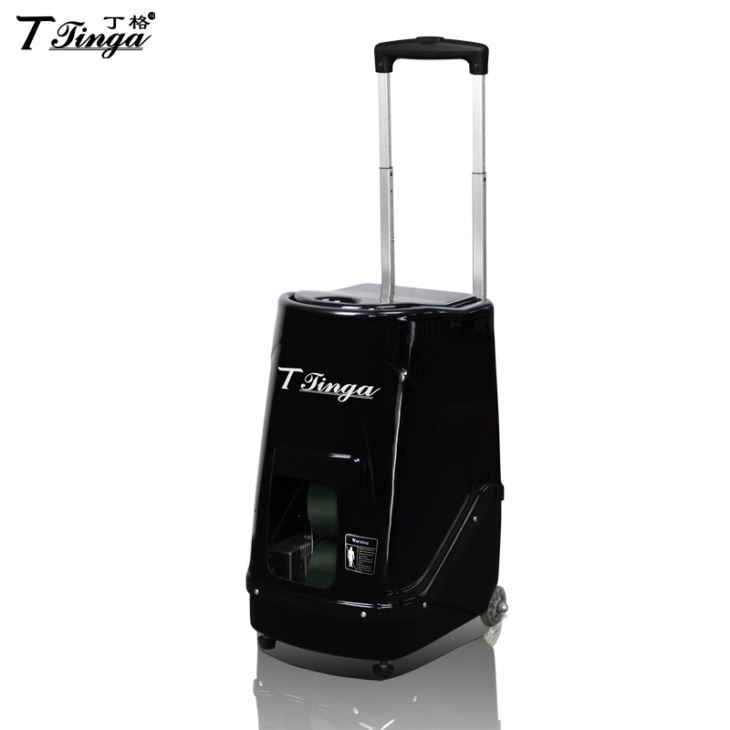 NEW T336 Micro-computer Remote Squash Ball Machine Customized
Min Order

1

Product Unit

Pieces

Price

$ 2243 - 2336

Origin

China Mainland

Payment
Quick Detail
Weight / grams):

20000

undefined:

53

model:

T336

Brand:

Siboasi

place of origin:

China (Mainland)
Product Detail
NEW T336 Micro-computer Remote Squash Ball Machine Customized
T336
Micro-computer squash ball machine
Design concept :
Squash is an indoor sport, it can not be subject to seasonal weather restrictions, but also an all-weather sport.Squash is not only easy to learn, for non-professional athletes in terms of understanding the basic rules and action essentials you can practice and play for all ages, can be teenage children,and can be sixtieth old,but it is more suitable for young people to participate .
Squash is entertaining and interesting. In squash, the running and waving rackets such action provide a good opportunity for upper and lower extremity exercise. Squash venue is small, fast ball, unpredictable pitch, thus requiring human quick response, action , so exercise intensity squash, exercise is great?
Products Description:
1.Smart remote control with full function(speed,frequency,horizontal angle,spin)
2.Humanized design, internal serve direction, more practical training
3.The remote control is clear and easy to operate with LCD screen .
4.Battery comes standard,last 2.5-3 hours
5.Remote setting the depth of the two-line ball and three-line ball function
6.Random function
7.Built-in heating system
8.Up and down spin,and speed adjustment
9.Internal battery replaced the outside battery,which makes the machine more convenient.
10.The key components: shooting wheels and the main motor with high quality materials are durable, motor service life can be up to 10 years
11.Easy to be transported with telescopic rod of the suitcase.
12.AC and DC power are available,AC 100V-110V and 220V-240V are optional
13.Oscillation Function :Random Horizontal; Random Vertical; Fully Random Horizontal & Vertical with variable Speed & Spin
14.You can change any settings and at different speeds, frequency, orientation, placement combined mode of training;
15.Beautiful design,can be placed in any car trunk after folding it , easy to carry
Products Parameters:
(1)Voltage :
AC 100V-110V and 220V-240V are optional,
DC:12V,last 2.5-3 hours
(2)Speed: 20-140km/hours
(3)Frequency: 2.5-8 seconds
(4)Ball capacity : 80pcs
(5)Color : Black
(6)Power : 200W
*Accessories comes standard:remote control,charger,and connect cable
*Suit for: individuals, schools, clubs training institutions
Product Qualification :
* The company hired industry veteran European design guidelines and the establishment of professional R & D team.
* 11 years of production experience in research and development, the current technology has the product into the advanced level.
* Product sales in more than 60 countries and regions, currently hold tens of thousands users .
* The company is currently China's largest production base for sports training, professional R & D team and production testing workshop.
* Company products made in Europe BV, SGS, CE product certifications, and dozens of national patents, including a number of products to fill the domestic blank.
* Product by 72 hours of rigorous testing.
After-sale guarantee
Supply spare parts and technical services for free within 2 years if any quality problems.
Should you're looking for the new t336 micro-computer remote squash ball machine customized, we must be your best choice. We're known as one of the leading manufacturers and suppliers in China, offering you the customized service. Welcome to wholesale the cheap machine for sale with low cost from our factory.
China Mainland

Favorites